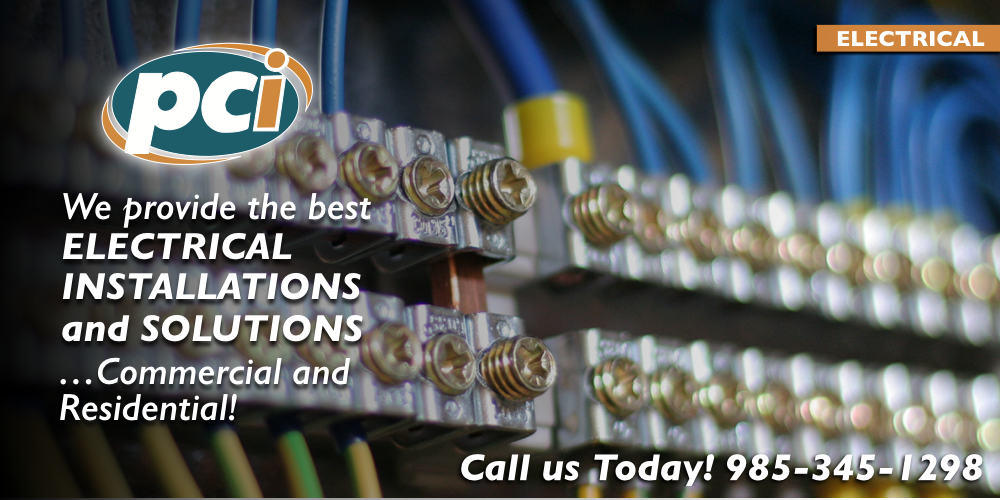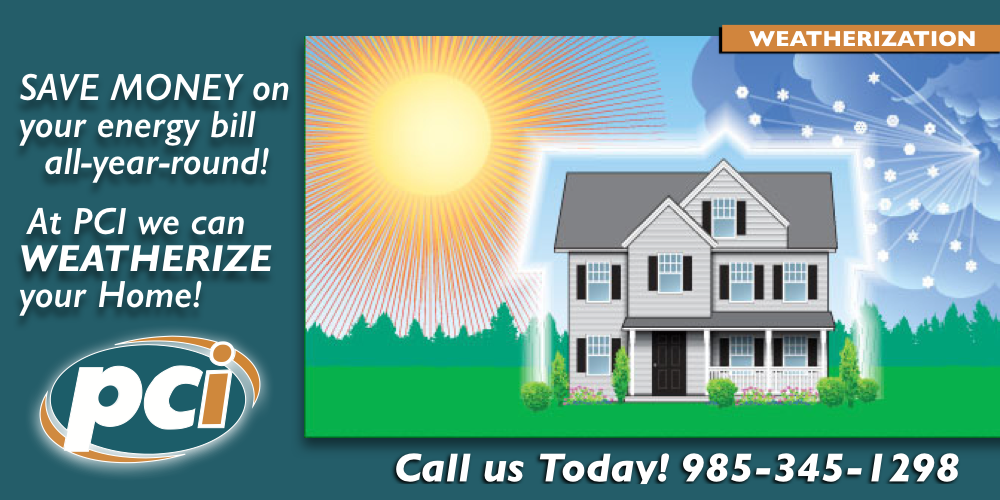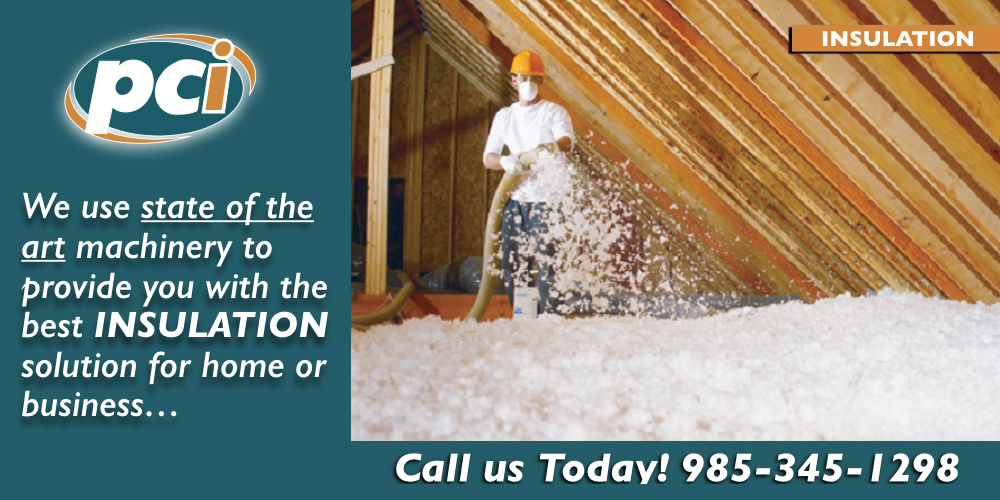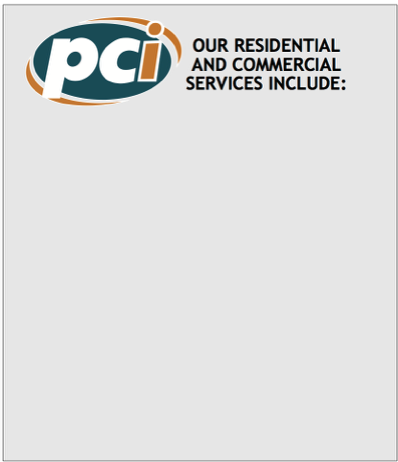 About PCI:
PCI is a family owned an operated business located just minutes from Hammond,Louisiana. Owner, Ray Sharkey, has 30+ years of residential and commercial construction experience, and PCI is committed to providing the best in customer satisfaction. An experienced team of employees exhibiting these same core values of workmanship, quality control, and exemplary service, help to ensure that every project is a success for the customer and the PCI staff. With a work area expansion which now includes over 15 parishes in Louisiana, customers near and far can feel confident that PCI is the best choice for all their construction needs.

AIR CONDITIONING & HEATING
Installation and Repair • Multi-Zone Ductless HVAC Systems
ELECTRICAL
Electrical Wiring for new construction • Rewires • Residential • Commercial Billboards • Schools • Nonprofits
WEATHERIZATION
Weatherization Packages available to help make your home
or business more energy efficient, and saving you
money on your energy bills.
INSULATION
Dense Pack Walls • Attic and Wall Insulating
CONSTRUCTION
General Construction • Renovations • New Construction